As you might already be aware, every broadcast you make with Mixlr is recorded to your hard drive as an MP3. With the latest version of the desktop app, it is easier to access your recordings so that you can edit them, and apply those final touches before you upload them to your favourite services. Maybe you want to trim them, make short clips to share on social media, or simply archive them.
In this blog post, you'll find tips on how to get the most of the recording of your live broadcast with Mixlr. We'll cover editing, sharing and creating a podcast with your recordings.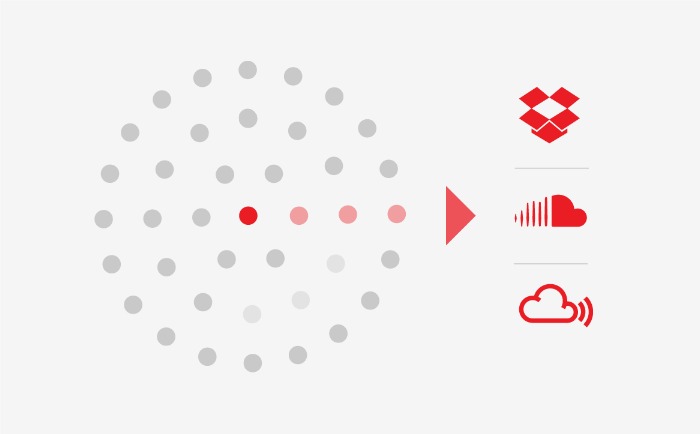 Editing your recording
Once you have found your recording, before you share it, it's a good idea to make sure it sounds as good as possible. This may involve changing the overall volume, adding music to the intro or editing some mistakes out. Luckily there's plenty of audio editing software out there that make editing easy. We recommend Audacity – it's free and super simple to use. We recommend you normalize your recording, this will ensure the volume of your recording is consistent throughout. You could also increase the gain of your recording to make it as loud as possible. 
Sharing your recording
Now that you've cleaned up and edited the recording of your broadcast, perhaps you want to upload your live podcast episode to iTunes, put your last live gig on Soundcloud or last DJ set on Mixcloud. Or even share your awesome talk show on another platform, or upload it somewhere for people to listen to it again. Mixlr gives you the opportunity to connect your account with SoundCloud, Mixcloud, Dropbox and more, so that you can easily export your shows directly from your showreel.
When you upload your recordings to SoundCloud or Mixcloud, you get access to their embeddable players. This will allow you to add a player containing your recording to your website or app so that fans can listen back there.
Creating a podcast with your recordings
One of the great things about SoundCloud is that every account (including their free option) comes with an RSS feed. An RSS feed allows podcast directories like iTunes or Libsyn to get the latest episodes of your podcast and make them available via their apps. So, once you upload your recording to SoundCloud it will automatically be available as podcast on iTunes. An RRS feed gives you the power to create a podcast series that's accessible globally. Very cool!
It's always a good idea to edit the recording of your live broadcast before you upload though…Just don't forget to turn recording on before you start broadcasting!