Our latest product update is a significant leap forward for professional live audio, made simple.
It features a brand new space, built for you. Introducing: creators.mixlr.com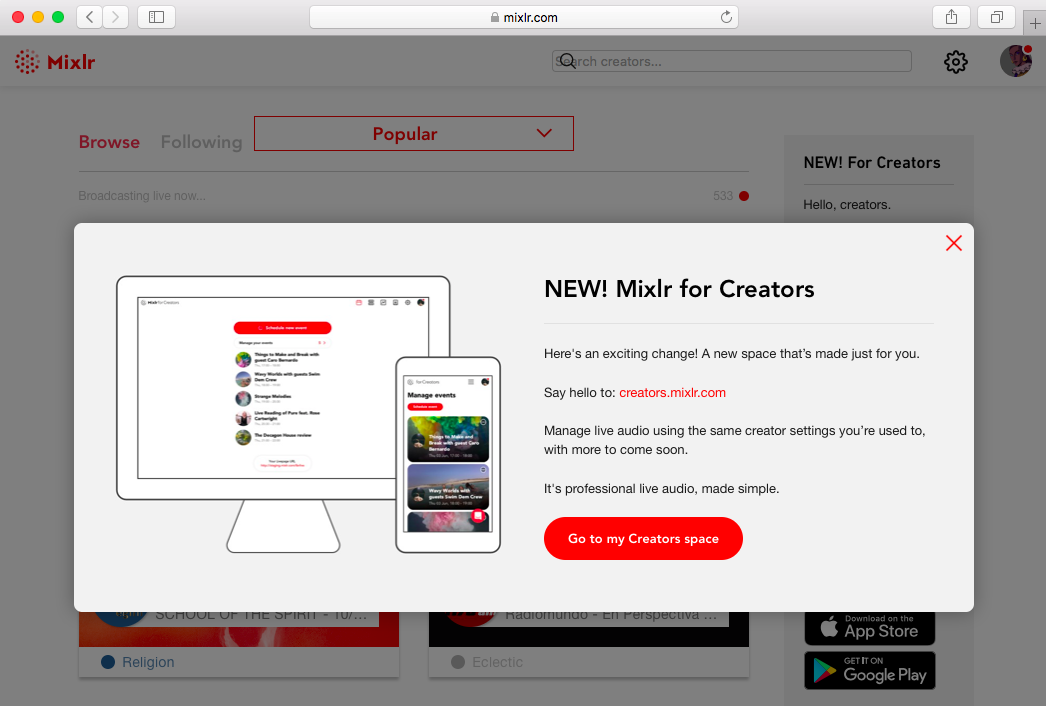 Your Creators space is your new home on Mixlr, and we can't wait for you to get settled in.
Think of it as the sound booth in a concert hall, theatre, stadium, or church. It's a reserved space for creators, set apart from the eager ears of audience participants!
We know listeners are excited to tune into your live events. But they don't need to be in the same space while you're creating, preparing, or managing content. This is one of our main drivers for building an entirely independent workspace for creators on Mixlr.
It's also important for us to support your needs and your listeners' experiences more effectively. This distinction in space allows us to do both.
What's changed?
When it comes to your settings, not much! Creator settings for Artwork, Live Player, Privacy, or Stats can all be found in your new Creators space (these settings aren't on mixlr.com anymore).
If you require support, we've made it easier for you to get in touch with us across the Creators space. Whether on the web or via mobile. Just find the chat bubble on the bottom right corner of your screen (via settings when on mobile), and send us a message at any time.
We also brought Events to the front and center, making it the first thing you see when logged into your Creators space. Back in March, we made Events central to how you broadcast on mobile. Now, we wanted to make it simpler for you to manage all your upcoming audio events on the web.
As promised, there's more yet in store for you, especially when it comes to Events. Watch this space 😉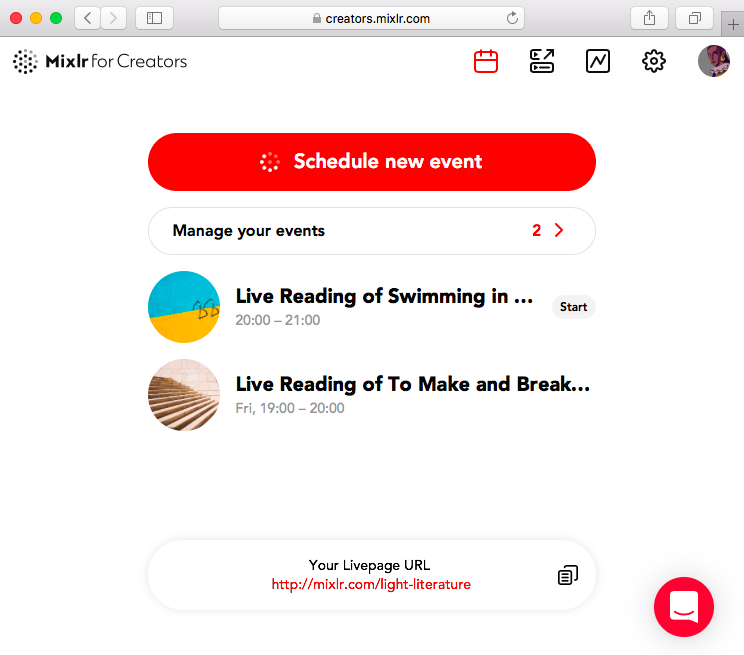 Listening on Mixlr
Listening will always be alive and well if we have anything to do about it!
From your Creators space, it's easy to head back to mixlr.com to switch to listening. There, you can browse and listen to other audio events, live right this second.
And whenever you're ready to head back, just click on the icon with your profile picture, and we'll guide you back to your Creators space.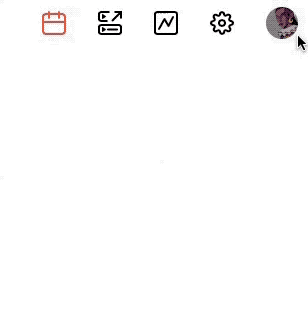 Simplified live streaming for your audio events
There's nothing better than an uncluttered space to work from, especially when equipped with simple, masterful tools for broadcasting live audio.  
As we improve your Creators space on the web, desktop, and mobile apps, drop us a message (find that chat bubble in your Creators space!) and share your thoughts.
We love hearing your feedback, we're always grateful for it.
Until then, stay tuned for more soon!