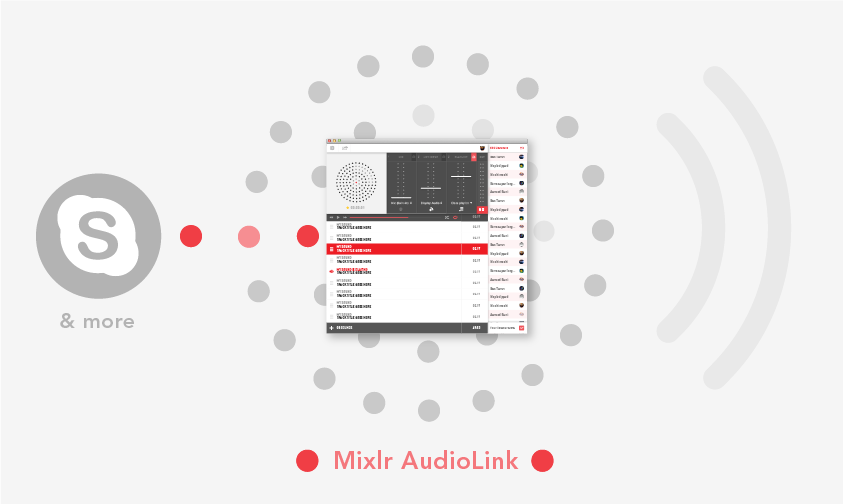 More and more Mixlr broadcasters are integrating Skype calls into their shows – it's a great way to connect with the audience and add original content to a broadcast. Today we're launching a new feature which makes it even easier to mix external audio from programs like Skype into Mixlr.
Version 20 of the Mixlr Desktop app introduces Mixlr AudioLink. You can select Mixlr AudioLink as an output in your audio software – Skype, GarageBand, Audacity – and with a few clicks route audio from your favourite programs to Mixlr, ready to broadcast live.
Download version 20 here, and check out the links below on how to use Mixlr AudioLink to broadcast a Skype call.
As always we'd love to hear your feedback on this new feature. Please leave a comment below.