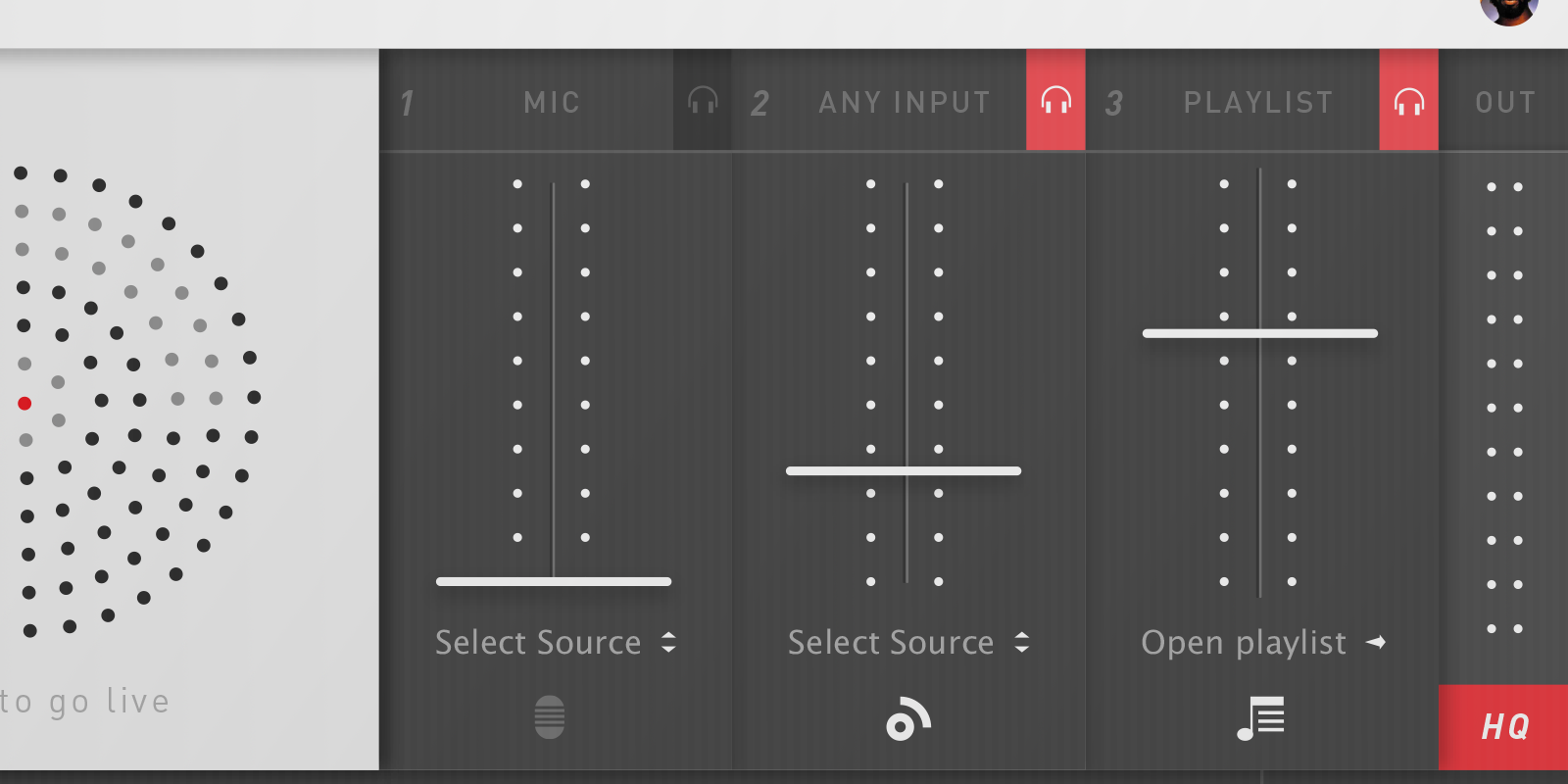 At Mixlr we're always looking for ways to improve the broadcasting experience. Today we're pleased to announce version 19 of the Mixlr Desktop app which enables broadcasters to monitor channels separately for the first time. This is a feature a lot of people have been asking for so we're really happy to roll it out.
Broadcasters will now be able to select and de-select monitoring for input channels individually both before and during broadcast, allowing you to review only the inputs you need to adjust.
Having enabled monitoring, simply click the monitoring icon for the channel you need to toggle on or off. This means you can now monitor your playlist as you broadcast without hearing your microphone, and when broadcasting Skype calls over Mixlr you will be able to monitor what your callers are saying without hearing yourself: no more lag or echo in your headphones!
Download the new version here. It's available now for all broadcasters.
We always love to hear from the Mixlr community, so let us know what you think of this feature – or anything else! Contact us here.
Happy broadcasting!