Earlier this year we introduced in-app messaging to the Mixlr desktop app. This enables broadcasters to contact us directly through the app itself with questions about setting up their equipment, managing their subscription, or anything else! It also means that we can send messages to broadcasters to let you know about new features and other useful updates.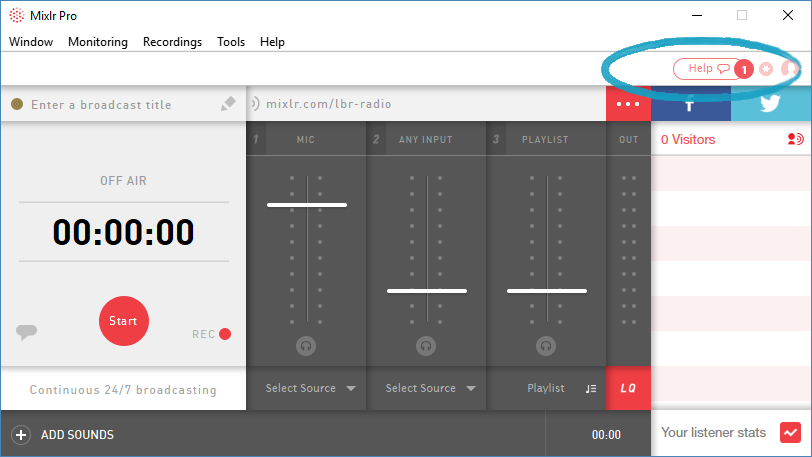 Clicking the 'Help' button in the app will open the Help window. If there is a number displayed next to the 'Help' button (as in the picture above) it means that we have sent you a message.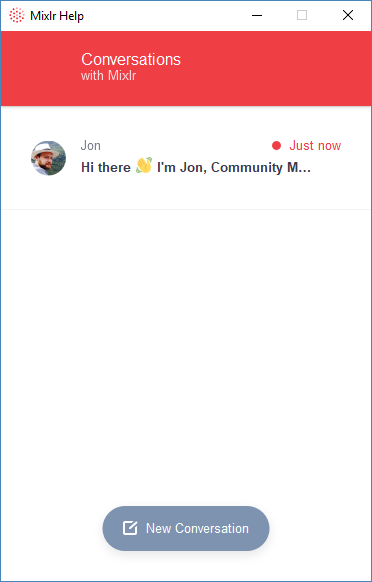 From this window you can contact us with any new queries by clicking the 'New Conversation' button. You'll also be able to see any messages that we've sent to you. To open these messages just click on the preview text that you can see here.
Broadcasters using older versions of the Mixlr desktop app won't be able to access in-app support. You can update your software to the latest version here.
We'd love to get your feedback about the in-app messaging feature – why not contact us through your Mixlr desktop app to let us know what you think?
This isn't the only way to contact us of course – you'll still be able to get in touch with any questions via our support centre.