We are doubling down on our commitment to professional live audio, made simple.
Introducing: Mixlr for Creators — a new iOS app dedicated entirely to audio content creators.
How does it compare to the previous iOS Mixlr app?
Easier plug-and-play simplicity when broadcasting audio from any external source
Improved audio quality for your recordings
Entirely independent from the listener app to support both your needs and your listeners' experiences more effectively
If you're already using the Creators app to broadcast, chat with listeners and manage Showreel recordings — congrats! We'd love to hear your feedback. Need to download the app? Visit the App store.
This is just the beginning for Creators. You'll have to stay tuned for more!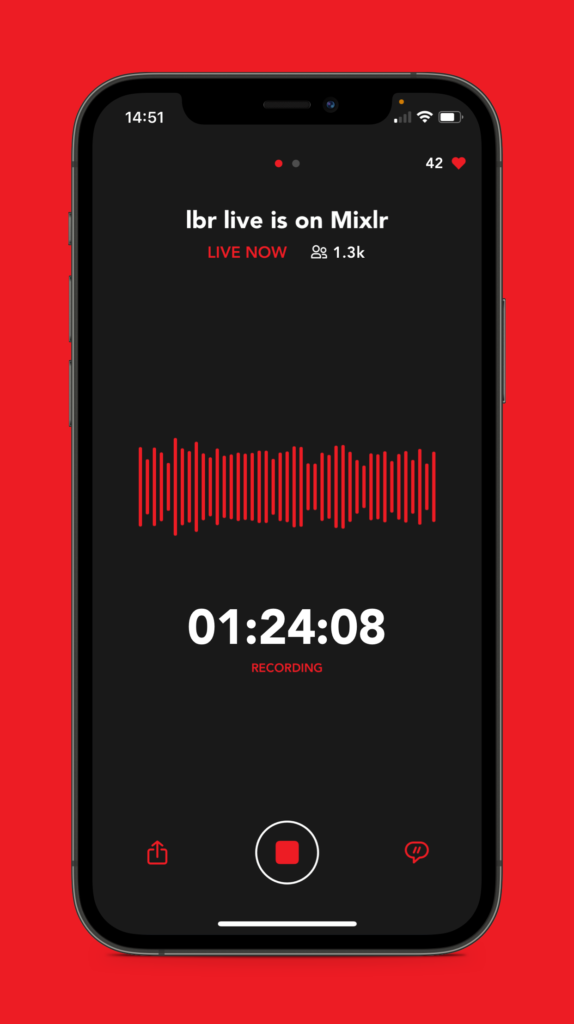 ---
FAQs
How will the Mixlr for Creators app affect my listeners?
It won't! They can carry on listening as normal via the Mixlr iOS app or wherever they choose to tune in from.
What if I have unpublished recordings in the other Mixlr iOS app?
Unpublished recordings can only be accessed through the Mixlr mobile app used for the original broadcast. You can publish these saved recordings to your Showreel to make them widely accessible, otherwise they will remain stored inside the app that made the broadcast.
Why can't I update my profile within the Creators app?
We've kept this first version of Creators light, concentrating on the core broadcasting experience. We'll be adding more and more functionality over the coming months — we have big plans in store for Creators! For now, you can click on Settings in the Creators app. Follow the provided link to your Mixlr account on the web to make any changes.
Is the Creators app available for Android too?
It's coming soon! We're working hard to get Creators ready for Android. In the meantime, the existing (and improved) Mixlr app for Android can still be used to broadcast and manage Showreel recordings.
For more, check out the Go live with Mixlr for Creators support article.