We are levelling-up your creators' tools, starting with the Mixlr mobile apps.
We've made Events central to how you broadcast on mobile. The next time you go live, you'll notice a change in your mobile app:
Tap "New live event" to go live
Choose to start your event now, or schedule for later
Add a broadcast title (plus artwork to update your Mixlr Livepage)
Continue to the start button, and you're live!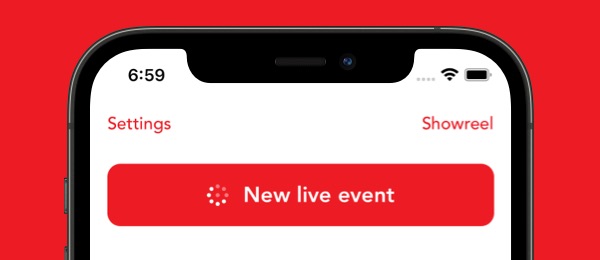 ---
Events helps you to schedule upcoming shows, promote with customized event pages, and start scheduled broadcasts.
Most Mixlr creators work to a schedule. Whether producing an episodic talk show, seasonal game series, a concert tour or weekly religious services — your broadcasts are usually based on events. We want to support you by building tools that'll help with sharing and promoting your upcoming broadcasts.
If pre-event promotions aren't necessary, you can always continue with spontaneous broadcasts as normal: Just tap "start event now."
Either way, your audio is in good hands 🎙
---
Still need help with broadcasting events on mobile? Check out our Schedule a new Event and Go live with Mixlr for Creators support articles.
And, don't worry — we're also improving Events for the web and desktop – stay tuned!