Mixlr for Creators v32 on desktop has just been released and features a host of improvements:
a refreshed interface
an improved audio engine for better third-party device support
performance enhancements
the Events feature to boost your professional live audio experience
With Events, you can schedule upcoming shows, promote customized event pages and start pre-scheduled broadcasts directly from the app.
(And this is just the first wave of updates to come!)
You'll see a notification in the app informing you to install the latest version. Don't miss out on the latest improvements!
Why events?
Whether producing an episodic talk show, seasonal game series, a concert tour, or weekly religious services — your broadcasts are usually based on events. We wanted to make it easier to incorporate events in your Creators toolset.
You can go live whenever you want to or schedule broadcasts well in advance, and your Mixlr Livepage will reflect your new event:
Choose to start your new event now, or schedule for later
Add a broadcast title (plus artwork to automatically update your Mixlr Livepage)
Continue to the start button, and you're live!
To find out more about starting a new event, check out our help center.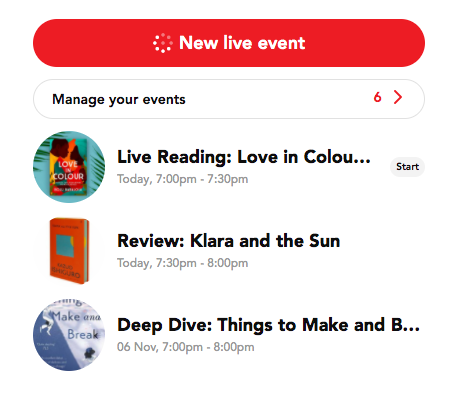 You may have already noticed this flow in your Creators mobile apps — the desktop app was the missing piece to a unified Creators experience.
Now, you are free to broadcast from anywhere (your home, the studio, the events venue, the football pitch, the forest, the church, the festival … honestly, the possibilities are endless!) without having to worry about which device to live stream your audio from. We've got you covered.
Again, this is just scratching the surface. There's plenty more headed your way.