Whether you've been on-air with Mixlr since day one or you are new to live audio — we're so excited to continue our journey with you as we build the future of audio 🚀
Over the next while, you'll notice a gradual rollout of product changes, each built to serve you and your audio better. (Yep, this includes your recorded content too)
But first, we want to assure you of what will stay the same, well into our future.
What's never changing
First, that's audio. Our heartbeat at Mixlr.
From podcasts to meditation apps, we have seen audio go through game-changing growth. It's finally broken free from video's long shadow! And it is being appreciated as the standalone and standout format that it is.
But make no mistake, audio is not just a trend for us. We've been in this game for over ten years (endlessly grateful for our decade-long audio makers) and we've never wavered. Our expertise, focus, and passion have always been and will always be audio.
Audio is world-building and unlocks the power of imagination. It is more accessible (in many ways) for both creators and audience members. And there is still so much untapped potential.
We set out to build the future of audio, and here we are, steady on our course and loving it.
Second, we are adamant about building the product for our creators and their audience. That means your content is yours. Your audience is yours, and your data — all yours. That won't change. We make money by building a great product and charging for it, not by collecting masses of data and selling it.
Third, we remain committed to keeping it simple. You'll never have to worry about servers, bitrates, formats, and encoders. Your audio is in good hands. Leave all that with us and save your focus for creating your content. We've got you covered.
Resolutely audio-first, building a product for you, and making it simple to use — none of that is changing. So, what is?
What's headed your way in the coming months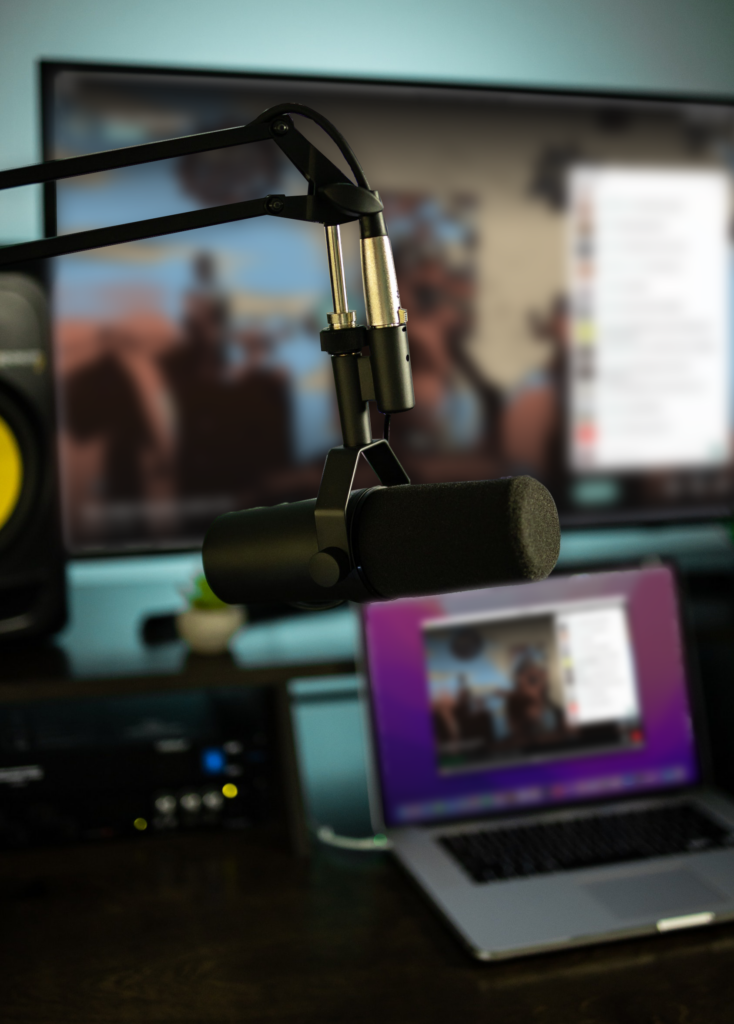 Unison between your Mixlr for Creators apps
Expect to come across improvements to your creator's toolset on desktop, Android, and iOS. You'll soon be seeing the same user experience across all Mixlr for Creators apps.
We want to provide you with the same effortless live streaming experience, whether you're at the studio, stadium, or dining table. Or broadcasting on the go, from the football pitch to the wild outdoors.
Wherever you are, whichever app you're using, it'll be made simple and consistent.
Your own customizable channel
This is where you'll shine.Your audience-facing channel.
We're moving away from the Livepage as you know it and instead, we're building you a channel that is yours to customize as you wish. Here, you'll soon be able to showcase your live audio events, your recorded content and your brand.
When it comes to your audience, we want to put you — not Mixlr — front and center. Your audio content and your brand come first.
Broadly speaking, we are giving you the steering wheel (rightfully so) while Mixlr powers the engine.
A gradual rollout
Product updates will be released in steady waves, and not all at once.
Some changes are small tweaks, you may not even notice. Some will be a considerable change — don't worry, we will keep you posted and guide you gently through Mixlr's transformation.
Through the big and small changes, we are grateful for your support and patience.
And, as we said, we are truly excited to head into the future with you. Here we go.