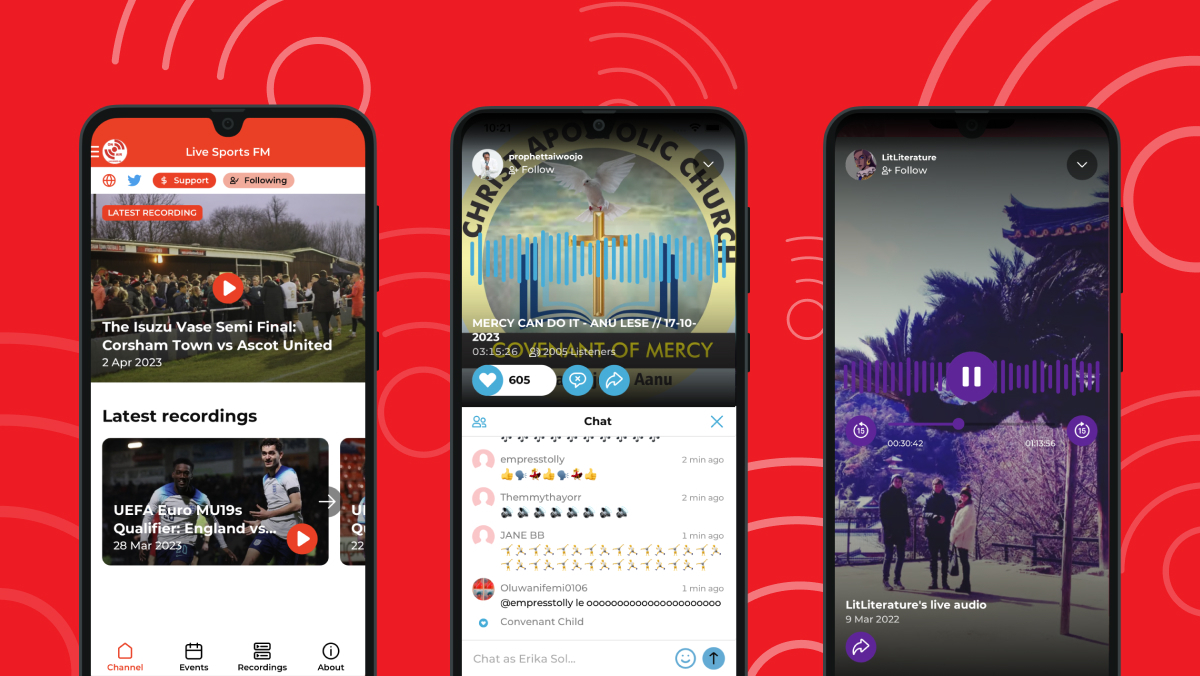 Android community – it's the one you've been waiting for!
When we launched Channels last year, we envisioned a world where audio creators and their audiences would come together seamlessly. The Mixlr for Creators apps and refreshed Mixlr for Listeners app on iOS further bridged that gap, and today, we are excited to complete the circle by introducing Mixlr for Listeners on Android!
What's New on Android?
Visit the Google Play Store and update your app to find it completely transformed, with slick modern design and imagery of your favorite Mixlr channels complementing the rock-solid audio experience you are used to. Here are some highlights:
Channel Centric Design: Your listeners can now delve deep into your customized channel with ease – accessing live events, recordings, and upcoming shows.
Full-Screen Audio Experience: Android users can now immerse themselves in a captivating full-screen audio experience.
Enhanced Search: An improved search experience is now at your fingertips. Listeners can easily discover your channel or even specific events.
User-Friendly Sidebar: A handy sidebar makes accessing 'Following', 'Search', and 'Live Now' a breeze.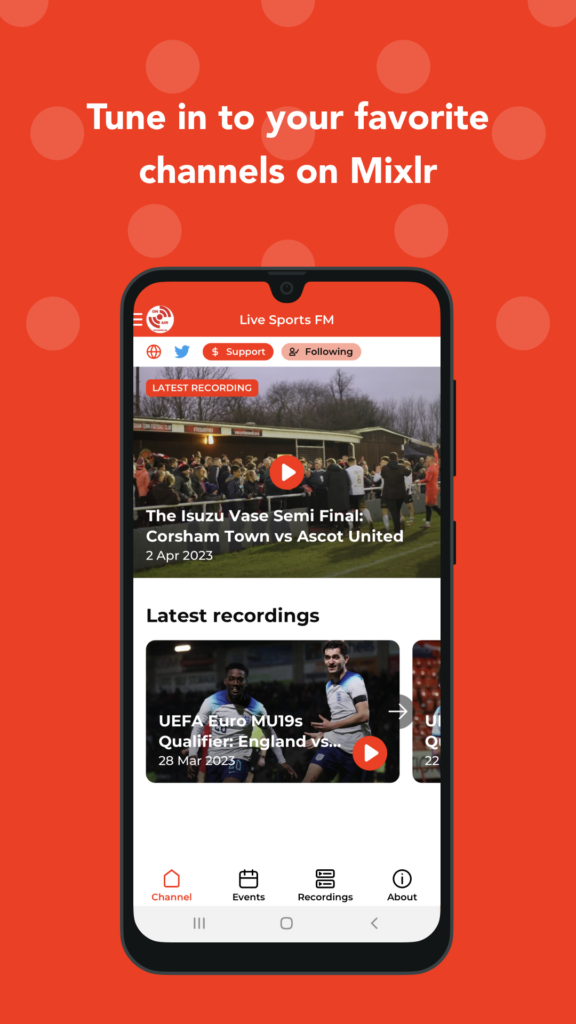 For Our Android Listeners
1. Update your Mixlr app on the Google Play Store.
2. Make sure you're signed in and following your favorite channels.
3. Make sure to adjust your settings and activate push notifications, so you're always in the loop for live events.
4. Dive into the live chats, explore past recordings, and be on the lookout for upcoming events.
For Our Creators
1. Encourage your audience to grab the latest Mixlr app for Android.
2. Give your channel a personal touch – customize your events and make your channel visually appealing.
3. Keep your live event page fresh by updating events dynamically.
4. Remember to add captivating images to your past recordings, enhancing the full-screen audio experience for your listeners.
Looking Ahead
We hope you enjoy the wide range of improvements the new app brings, and as we move forward the updates and improvements will keep coming. As ever, we're fully committed to championing the needs of our community, so if you have any questions or feedback please get in touch.
In the meantime happy listening,
The Mixlr Team.