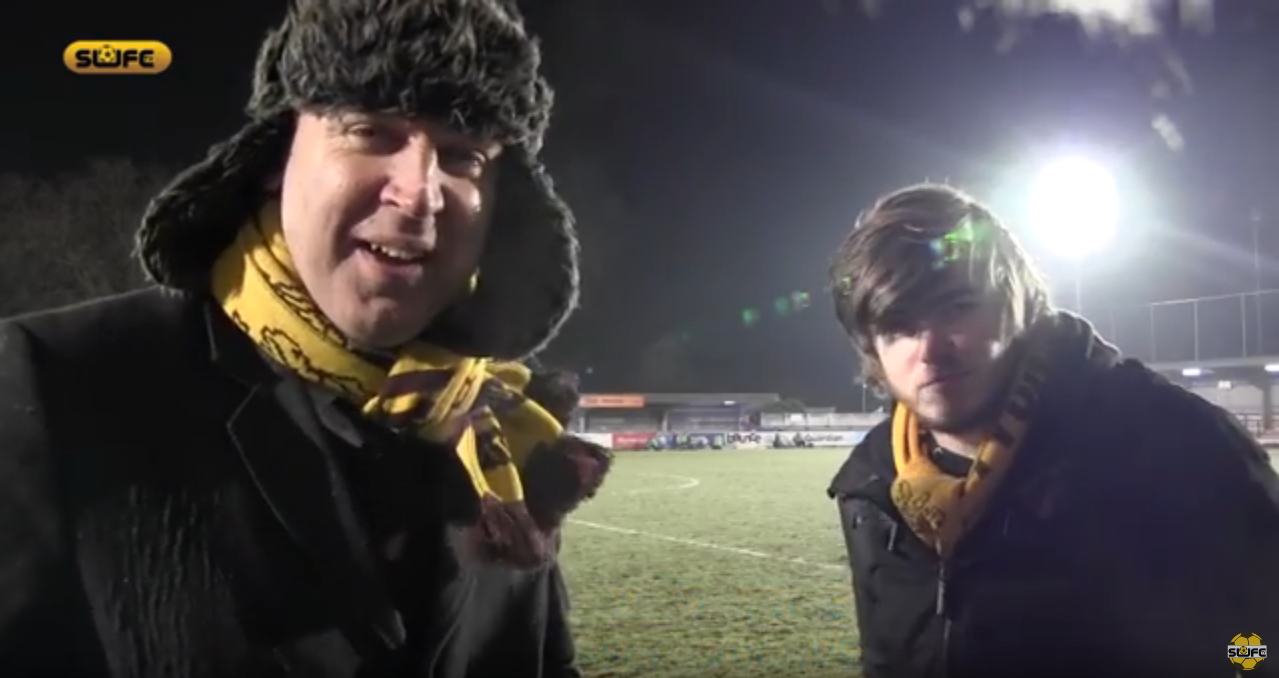 SUFCtv are regular broadcasters on Mixlr, which they use to provide commentary on the weekly fixtures of Sutton United FC, a non-professional football team based in south west London.
Their next broadcast promises to be something special. Having progressed to the fifth round of the FA Cup, the oldest cup competition in the sport, Sutton United – with an average attendance of 1,500 – will host the famous Arsenal FC, a team which makes hundreds of millions of pounds a year and usually sees crowds of over 60,000 at their home games. After defeating several professional teams in the FA Cup already – including Wimbledon AFC and Leeds United FC, a team who have been crowned champions of England three times – Sutton are relishing the prospect of tonight's game with Arsenal.
For tonight's broadcast, regular presenter Tom Mitchell will again by joined British comedian Tim Vine, better known for his appearances on the BBC and ITV. They've already provided some amazing entertainment (check out this showreel recording of the last few minutes of the Wimbledon game!) and we've no doubt there's more of the same in store tonight.
To join them for the broadcast, tune in on Mixlr via SUFCtv's livepage, or with our iOS or Android apps – just search for 'SUFCtv'.
Kick off is at 7.55pm UK time.
Come on The U's!