After rolling out Channels to every creator on Mixlr, we took on your feedback and worked on a number of improvements over the course of a number of weeks. Below is a list, though not exhaustive, of some of the fixes released:
For you
Your links: Do you want your audience to check out your Facebook, Bandcamp, TikTok or other site? Add these links in your channel settings and they'll appear on your channel's main page as an icon. The full links are also displayed under your 'About me' page.

Fallback logo: If you have taken the steps to customize your channel, your brand logo will appear in the search results as it does on your channel. If you haven't added a logo yet, we've automatically set your channel up with a fallback image, which will also appear in the search results as it does on your channel. Prefer to set your own logo? Upload an image in your channel's appearance settings.

Chat history: If you need to refer back to a previous event's chat history, you can now find this under your chat settings.

Star marks the creator: if you're contributing to the chat, your profile icon is highlighted with a star so listeners know they're chatting with the channel owner.
For your listeners
Default volume: Live event players in Channels will remember the volume a listener sets it to on their browser.

Community and chat: Listeners with a larger screen or browser window will be able to see who else is tuned in while chatting. The chat window now has a community panel that slides out to reveal other listeners with the chat still in full view.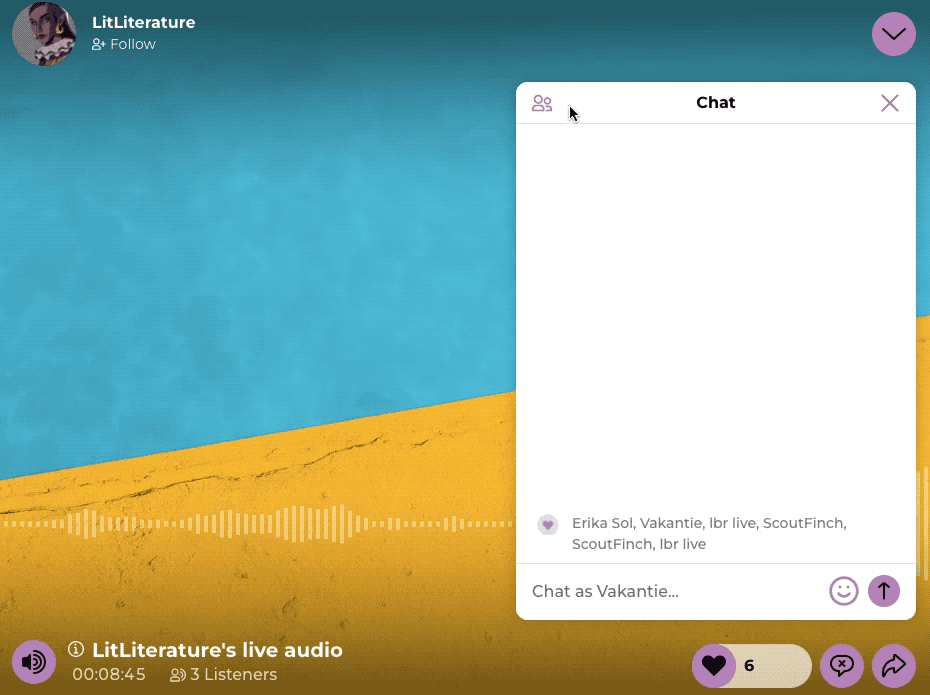 Let the crowd keep chatting: When you end an event, listeners can continue chatting within your channel's live event space, unless you have a new event starting immediately after. If that's the case, the chat carries onto your new event.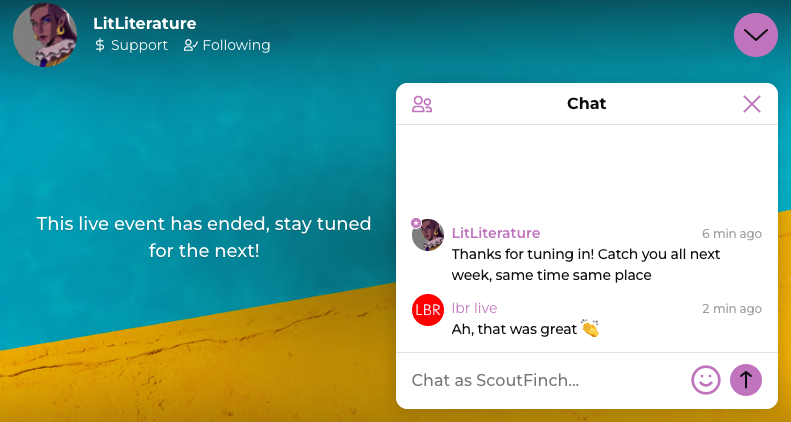 We also worked on a number of bug fixes and UI tweaks for mobile and web browsers, ensuring everyone has a great channel experience whenever they're listening to you.
Have more feedback? Or need help customizing your channel? Please feel free to reach out, we're always happy to help.