Your listeners' requests have been granted! They can now opt for dark mode or turn the visualizer off when they're visiting your channel on the web. Read on for more:
Those that prefer to reduce screen glare on their screens may opt for dark mode by clicking the night and day toggle found on your channel. In addition, they can also choose to turn the audio visualizer off while tuned in to your live event. For now, these improvements are currently available on the desktop or mobile web only.
Not yet a creator on Mixlr?
Try it for free now!
What's new?
Listeners can toggle back and forth between dark or light mode
During a live event, listeners can also turn the audio visualizer on or off
Currently available on Channels viewed via desktop and mobile web only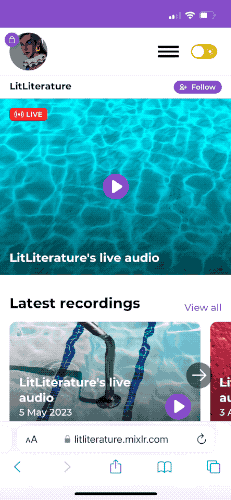 How does it work?
Listeners will find the dark mode toggle on the top right corner of your channel; the moon icon sets it to dark mode, while the sun sets it to light mode
Their chosen dark or light setting persists throughout your channel, including your live events
The toggle to turn on/off the audio visualizer is found on the bottom left of a live event page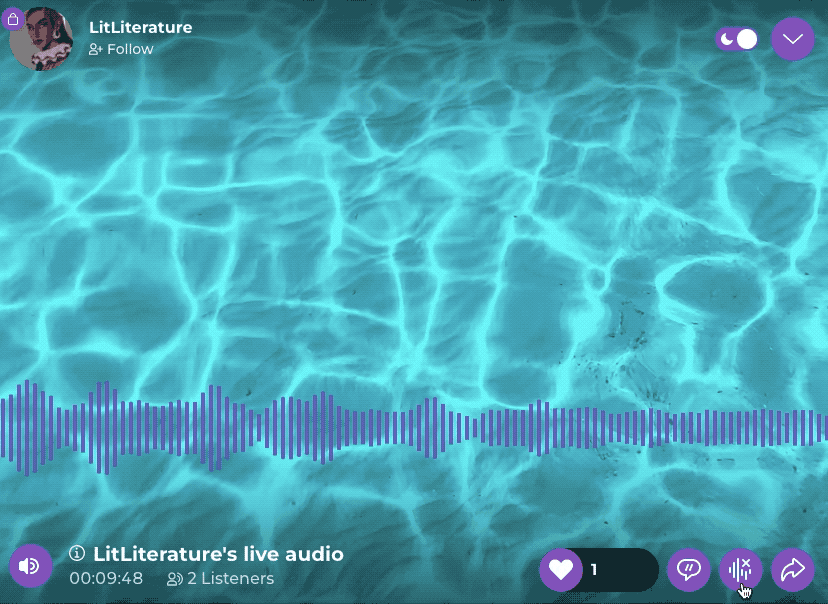 We are always making improvements to both the listener and creator experience on Mixlr so, as ever, stay tuned for more. In the meantime, got questions about your channel? Visit our FAQs or contact us directly — we'd love to help!