We're so excited to announce the Creators app is now available on Android devices! Read on for:
Unison between the Mixlr for Creators apps
We know plenty of creators alternate between using their desktop and mobile apps. For this reason we wanted to ensure the same app experience across Android, iOS, Windows and Mac. While we still have more work up our sleeves, we've taken great strides in achieving total unison between all the Mixlr for Creators apps with the release of the Android Creators app.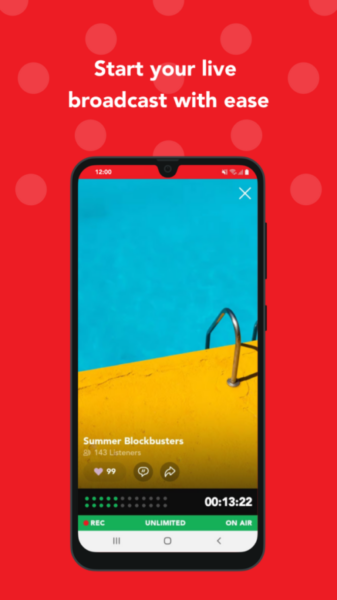 See what your audience sees when they're listening live and chatting on your channel
What's new?
Plenty! This is a brand-new Android app dedicated entirely to audio content creators. We built it to be completely independent from the listener app so that we could support both creators' needs and listeners' experiences more effectively. (Yep—we have a brand new Listeners app in the works too!)
Here's what makes the new Android Creators app stand out:
Full transparency over what's happening on your live event page
Your broadcast screen displays what your audience can see when they're listening live and chatting on your channel
Go live instantly
Previously, you'd have to add event details before starting a live event. Now, you can broadcast live and then add event details later…only if you'd like to!
Edit event details while broadcasting live
Need to change the event title? Or add an image? You can now do so while broadcasting live, and your channel will be updated automatically to reflect your edits. You might already be familiar with this if you've used the desktop app or iOS to broadcast!
New chat window
Pull up the chat window to see what's happening with your live crowd, and toggle back and forth between the chat and the community list to see who's listening live.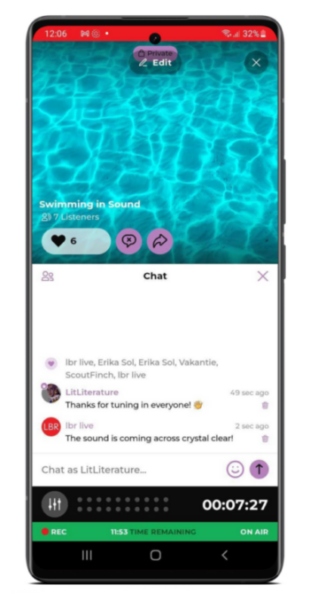 Easier access to recordings and stats
From the Creators app home screen, you can either start a live event, schedule one, manage events, recordings, stats and settings. In the old app, you'd have to maneuver through a few different buttons to find your recordings and stats.
Visit your audio settings
This is now immediately accessible from your broadcast screen, right before starting a new live event. Choose whether to record your broadcast, change audio quality (if it's included in your paid plan) and see how much time broadcast time remains.
Full view of broadcast time while broadcasting
Don't get caught short with insufficient broadcast time while you're live. The new app's broadcast screen gives you full view of how much time is left on your paid plan. Need more hours to broadcast? It's easy to upgrade to a Mixlr Plus or Pro plan.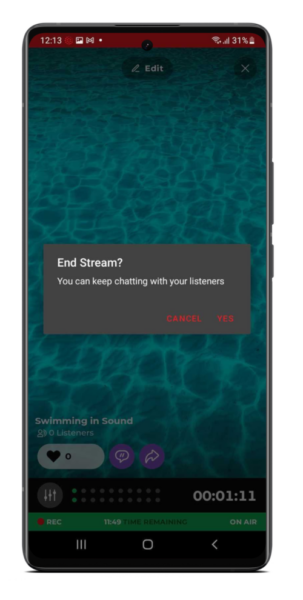 Keep chatting on your channel
You can now end your live stream but keep chatting with listeners on your channel. Once you're ready to wrap things up, you'll have the option to press "Close" to end the event. Or, "Resume" if the feeling takes you to go live again! The choice is yours. For more, check out how it works on iOS Creators and the Creators desktop app.
Are you on the Mixlr Lite plan?
Try a full-featured plan for 14 days!
How does it work?
The broadcast screen on Android Creators is now aligned with what you're seeing on the Creators desktop and iOS apps.
After pressing 'Go live now' or starting a pre-scheduled event from your home screen, you'll be taken directly to the the broadcast screen where you'll see the following icons: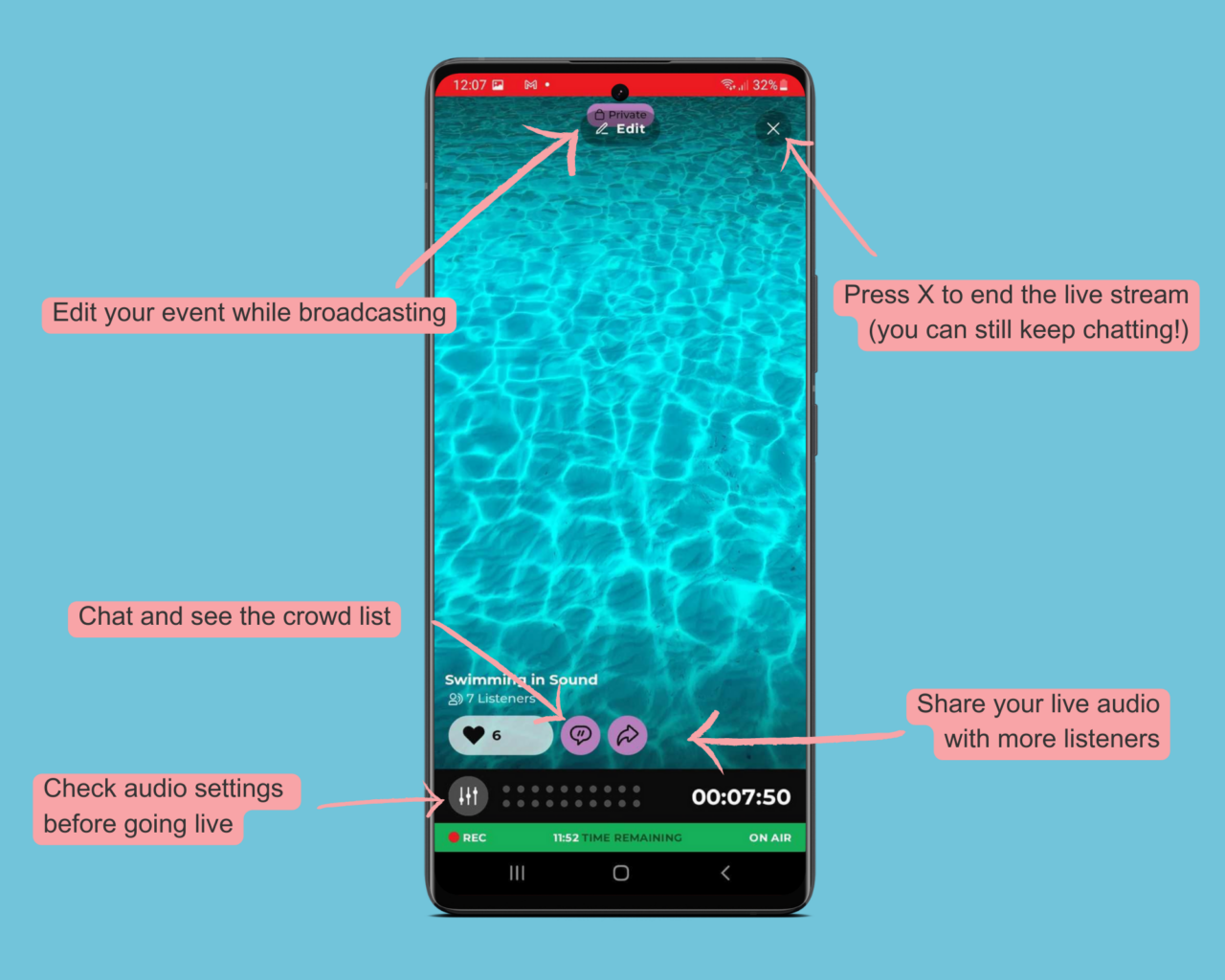 The pencil icon lets you edit an event while broadcasting live
"X" ends a live stream, but you can keep chatting to your heart's content
Speech bubble pulls up the chat window, where you can also toggle back and forth between the chat and list of listeners
The mixer icon leads to your audio settings and is immediately accessible from the broadcast screen before starting a live event
The arrow enables you to share your live audio event with more listeners
What's next?
Expect to come across more improvements to your creator's toolset on desktop, Android, and iOS!
And as we've hinted above, we've built a brand-new app Listeners app for your audience. It complements your Creators app and offers a more connected listening experience between you and them. They'll love the new listening experience centered around Channels in their new Mixlr app! Check out how it looks on iOS, with Android being rolled out soon.
If you're enjoying Mixlr for Creators, please leave your feedback in Google's Play Store. It really helps!
Got questions? We're here to support you at help.mixlr.com