Last week we released the option to keep chatting with listeners after a live audio stream ends on desktop version 33.6! Read on for more:
This was previously released in the mobile Creators apps, and we're pleased to add the feature to your Creators desktop app. 
Not yet a creator on Mixlr?
Try it for free now!
What's new?
End live stream, but keep chatting in the app
Option to resume your live audio while chatting or close the event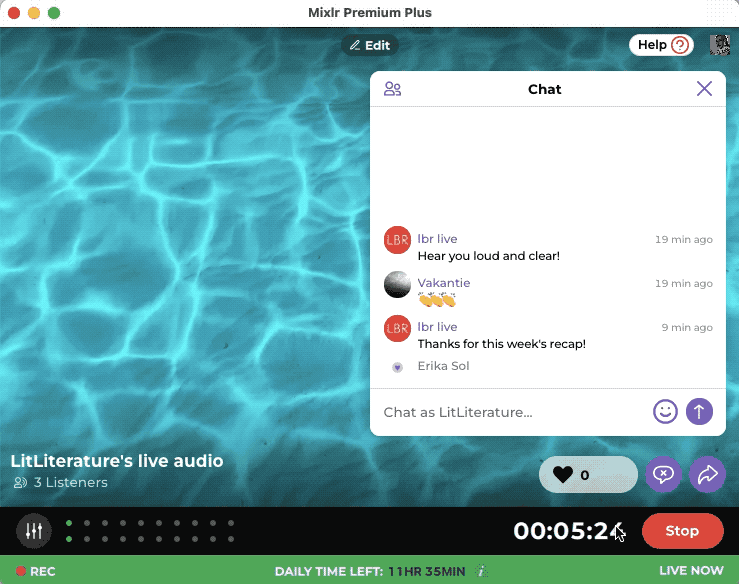 How does it work?
Press "X" when you're done with your live audio — you'll be off-air but your chat window stays active
Press "Resume" to start broadcasting again
Or, press "Close" to close the event in the app
People can still keep chatting on your channel even after you've closed the event
Do you have unanswered questions about this? Get in touch, we're here to help!