When we first introduced the Creators app on iOS, we vowed to support your needs and your listeners' experiences more effectively. It was important that we defined the differences while also ensuring there was unity between both audio creator and audience.
And after a lot of hard work, we are so thrilled to announce the missing piece of that puzzle! Introducing: Mixlr for Listeners on iOS (with Android coming soon!)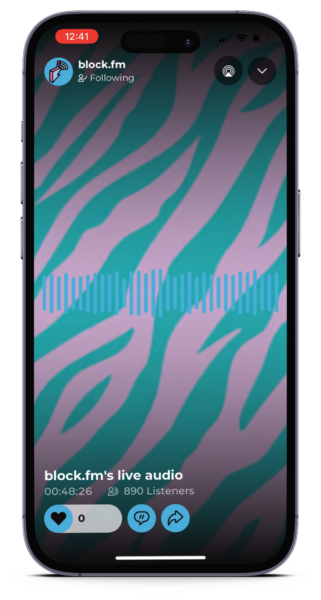 What's new?
This is a new Mixlr app dedicated entirely to listeners. Your audience will love the easy access to your audio, you'll love how it complements your Creators app. And we love it because it sets the foundation for more exciting builds on the horizon. Read on to find out why the new Mixlr for Listeners app stands out.
Your audience will love the easy access to your audio, you'll love how it complements your Creators app
Total access to your channel
Listeners will have your channel in focus. Your recordings, your live events and upcoming events are all accessible in a scroll of the finger. They'll be able to listen at a tap of the button, chat with the rest of the live crowd, explore your links and share your audio with ease. The previous app was completely detached to your channel. Now, listeners are in sync with your customized channel.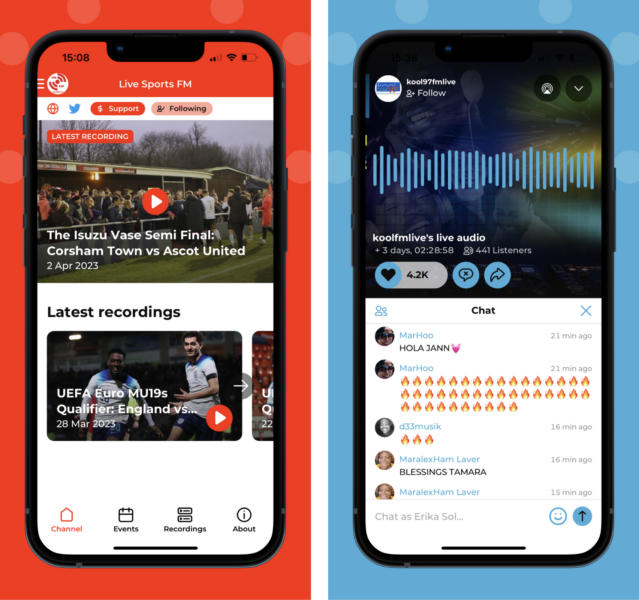 Full-screen audio experience
When listening to a recording or live event, listeners will be able to enjoy a full-screen audio visual experience on their mobile phone or tablet device on iOS.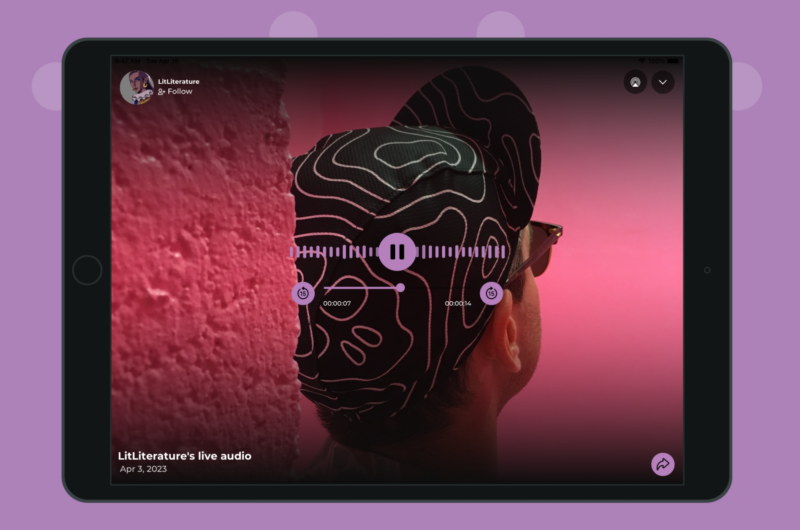 Cast audio to speakers
Alternatively, they can just sit back and listen while casting your audio to their chosen speakers.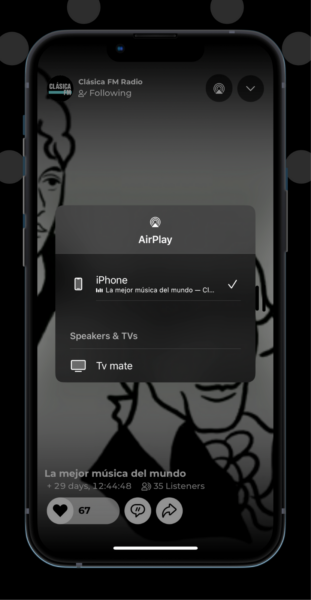 Search by channel or event
A new search infrastructure lets listeners explore by channel or event. They can type into the search field to find your channel or a specific event you've scheduled in advance.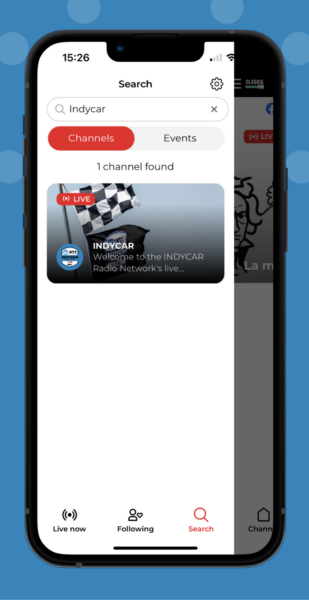 Sidebar access to Following, Search and Live Now
The Listeners app is built around Channels. When someone is on your channel, it takes over their screen. If they're following other channels or discovering new ones via Search or Live Now, all of these functions are easily available via a sidebar menu.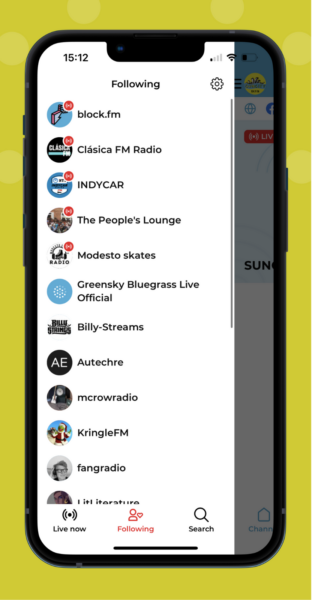 How does it work?
For your listeners
Update to the latest version or download the new Mixlr app
Log in and start following favorite channels
Adjust settings and enable push notifications to never miss a live event
Listen live and chat, explore recordings and check out upcoming events!
Not yet a creator on Mixlr? Get started with a trial
For audio creators
Get more people to access your channel by encouraging them to download or update to the latest Mixlr iOS app
The new app will come to life with your audio when you customize events and your channel's appearance
Freshen up your live event page in the Listeners app by editing events on the fly
Schedule events and they'll appear in the search results (if you have privacy access enabled, don't worry, your channel will remain hidden from search)
Let people enjoy a full-screen audio experience throughout by adding images to older recordings too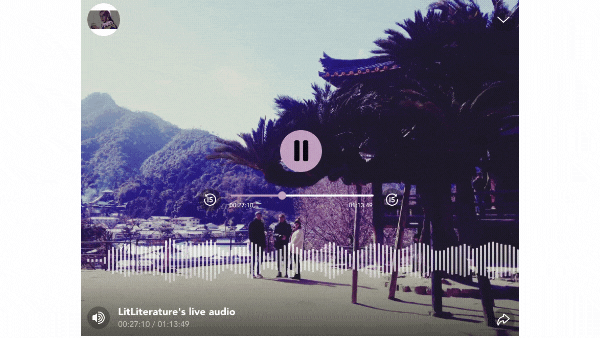 Interested in custom audio solutions for your business? Ask us about our enterprise plans
What's next?
The Android version! Now that we've released Mixlr for Creators on Android, Listeners on Android will soon follow suit.
Crucially, the Mixlr for Listeners app was built with your channel in mind — imagine the possibilities of a listening app designed around your brand. Get in touch to learn more about advanced customizations for your business. We'd love to collaborate with you.
Questions about anything else? Our support team are here to help!